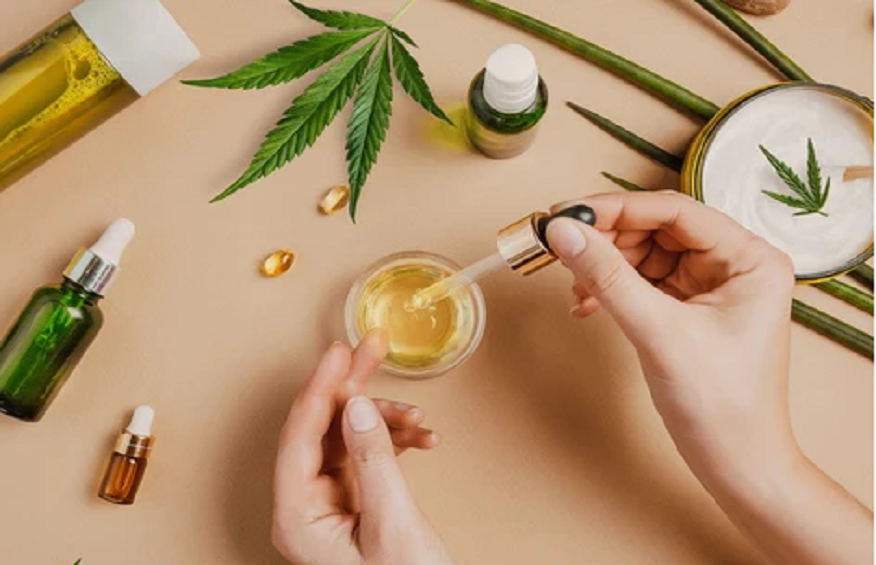 As the concept of clean and sustainable beauty becomes increasingly popular, ingredients such as hemp seed oil are getting their moment and for all the right reasons. Cold-pressed hemp seed oil is hailed as THE answer for healthy hair and skin. However, the usage of hemp in wellness is not a new concept. Hemp, in fact, has been a part of Indian culture and beauty treatments for years. Its moisturizing, nutritive, and rejuvenating characteristics have made it popular among Himalayan people. Now brands like Hempstrol have made it possible for city people to take advantage of hemp seeds and improve their skin. Apart from hemp seed oil, they sell cbd products in India.
Is hemp seed oil worth its hype?
Hemp is a plant-based, non-toxic product with Ayurvedic roots that provides an organic and sustainable solution to give the skin the radiance it requires. It has a rich nutrient profile. The hemp seed oil is high in omega fatty acids, antioxidants, vitamins, and minerals, and provides excellent skin nourishment.
For skin, Hemp seed oil extract from hemp seeds acts as a natural moisturizer and, helps balance out oily skin through its non-comedogenic and oil-regulating properties.
Benefits of Using Himalayan Hemp Seed oil on your skin
ANTI-INFLAMMATORY: Hemp seed oil contains omega-3 and omega-6 fatty acids. They function together with gamma-linolenic acid (GLA) to reduce inflammation and soothe the skin. Skin rashes and inflammation are frequently the result of vitamin D and omega-6 fatty acid deficits and applying it on your skin can make up for the deficiency. One of hemp seed oil's primary benefits is its capacity to soothe and cure worn, stressed-out skin. Hemp seed oil reduces inflammation and irritation and relieves pain associated with some skin disorders. Dermatologists frequently advocate it as an alternate treatment for acne, psoriasis, eczema, and atopic dermatitis because it promotes the creation of new healthy skin cells.
ANTI-AGING PROPERTIES: This oil's high concentration of antioxidants, including vitamins A and C, as well as fatty acids, strengthens the skin's outer layer and protects it from inflammation and oxidation. This maintains the skin tight and moisturized, decreasing the appearance of fine lines and wrinkles as well as other signs of ageing. The oil even encourages the formation of healthy skin cells, making the skin look younger and more vibrant. Do you know Hemp seed oil is abundant in antioxidants? It includes vitamins A, C, E, and F, as well as fatty acids, which help to build the skin's outer layer and allow it to retain water. This keeps the skin tighter and decreases the appearance of fine lines and wrinkles.
MOISTURISES DEEPLY: Hemp seed oil is a godsend for dry skin! It revitalizes and nourishes tight or dry skin while also preventing flakiness and irritation. It controls oil production on the skin to moisturize without blocking pores. Hemp seed oil repairs the skin barrier and aids in moisture retention, resulting in skin that appears healthy, moisturized, and supple.
PREVENTS FREE RADICAL DESTRUCTION: Hemp seed oil strengthens the skin barrier and protects it from environmental aggressors that cause skin damage and premature ageing, such as sunshine, radiation, pollution, cigarette smoke, and exposure to severe hot and cold temperatures.
REDUCES STRESS WHICH MEANS LESS RADICAL DAMAGE: Hemp seed oil is an all-natural way to relieve anxiety and tension. The distinct aroma of hemp seed oil provides immediate comfort and is the ideal way to end the day! Don't worry, there will be no psychological consequences from utilizing our hemp seed oil-containing goods.
How to use Hemp seed oil on your skin?
Hemp seed oil is naturally used in a variety of cosmetic products as a hydrator and anti-inflammatory. Because it is so efficient at reducing inflammation, some of us like to combine it with retinoids or acids. It also helps with redness and acne. It's simple to figure out how much to use—just use as much as you would any other oil.
You can also use it on your hair by mixing it with essential oils. The following ingredients you need are:
1 tablespoon hemp oil
2 teaspoons melted coconut oil (may be warmed in the microwave; place the desired amount in a microwaveable container and heat in 30-second intervals, stirring in between, until thoroughly melted)
4 to 5 drops of essential oil with skin-boosting properties, such as lavender or rosemary oil
Important: Essential oils, such as lavender or rosemary oil, should only be used topically and in diluted concentrations. Do not consume essential oils internally.
At last,
Hemp seed oil can help manage various skin disorders such as eczema, dermatitis, psoriasis, and varicose eczema, among others, by lowering redness, irritation, and inflammation, leaving the skin hydrated and healthy. However, you should not confuse hemp seed oil with cbd products in Indial. Hemp seed oil is derived from the hemp seeds of the cannabis sativa plant, as opposed to CBD, which is derived from the plant's leaves and flowers. You can buy cannabis products, authentic hemp seed oil and CBD oil in various quantities from Hempstrol.