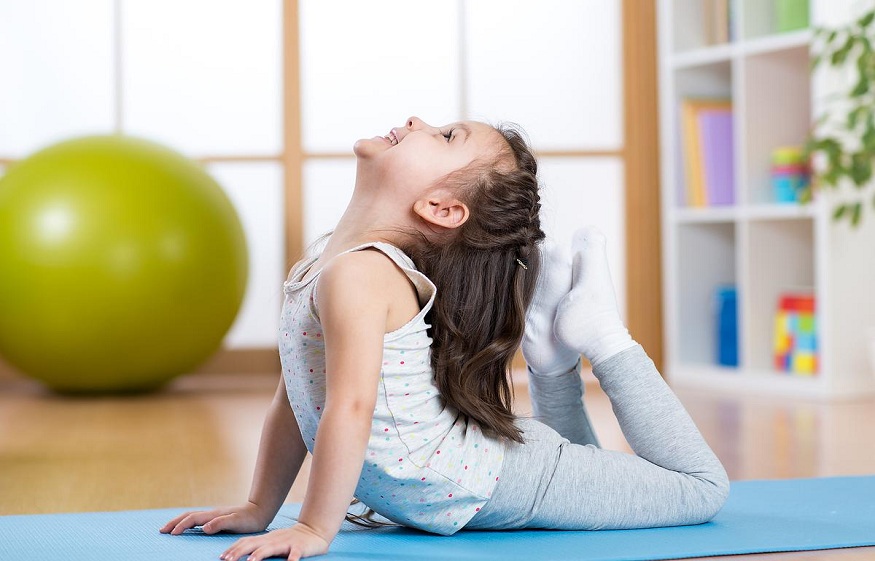 Your goal as a mother is to understand and teach the importance of exercise in children. Try performing these routines with your children or encourage yourself to develop one on your own.
Simple exercise routines for kids
As a mother, what do you think of exercises for children and how suitable do you think they are for them? Starting with this question is important, especially if you are an overprotective mother or one who knows little about the world of childrearing.
In general, the recommendations to counter the sedentary lifestyle of the little ones revolve around sports and games. However, the inclusion of workout exercises is also necessary to develop good healthy habits .
The idea is that your kids complete a few exercise routines a week and beyond that they feel motivated to do them. So today we are going to give you some easy to implement examples.
Exercise routines for kids
Before starting the exercises, it is important to understand that not all children should train in the same way. The little ones should focus on the exercises related to the basic patterns of psychomotricity  and integrate the sessions into the game .
For their part, children aged 5 and over can engage in much more structured and programmed routines. Of course, it is not a question of carrying out a military session. But to be a little more attentive to training and its benefits.
So here are some of the more comprehensive options.
1. Routine for parents and children
In order to implement an exercise routine for children, you must understand that your children learn best by example. Therefore, practicing them alongside them will motivate them to perform them. At least in most movements.
The goal of this routine is to include all members of the family nucleus. But in case your partner can't do it, do it alone with them.
As evidenced by the following video, the most recommended exercises for children are multi-joint and aerobic. Among these, jumping jacks, jumping lunges, burpees and push-ups stand out.
2. Routine with home trainer
With regard to exercise routines for children, the ideal is to continue with the same trend of the example. In the previous case, you were the model and the motivation for your children. But in this case, you are the coach.
Regarding this routine, it is important to keep your children under supervision . It doesn't matter that they don't have a qualified trainer, but one who is constantly up to date.
3. Virtual conditioning routine
The virtually coach-led fitness routine is recommended for children over 9 years old. Indeed, the exercises are a little more advanced and complex.
With regard to this type of exercises, it is important that educators are aware that the children attend the teacher correctly. Indeed, it may be easier to stop and restart the video as many times as necessary, in case the children do not understand the movement .
If you still perceive many difficulties, suggest that your little ones do a few fewer repetitions. Little by little they will adapt to the rhythm
Apart from the mentioned routines, you can also dedicate yourself to developing your own and practicing it with your children.
It is essential that this includes aerobic and multi-joint exercises, as well as those that we have exposed previously. Try to include some of the following:
Keep in mind that the number of sets and repetitions of each should be adjusted to the child's abilities . Also, make sure the physical progression is slow and safe. Because the most important thing is to develop a healthy habit and not to win a race.
5 Gross Motor Skills Exercises For Kids
Exercises for children, seek support
If you want more control over activities, try seeking professional support . The first step is to find a trainer focused on the physical work of children. To help you develop and perform routines based on your children's needs. In addition, to motivate them through very fun recreational activities.